We hold our workshops in a variety of locations. If you have any questions about registering online, paying via paypal with a credit card or the location of your class.
​
Call 917-881-3472
. We look forward to dancing with you!
Ballroom Sampler Class and Party

Ballroom Sampler Class
East Village Location

440 Lafayette St 4th Floor- Studio 4C

I want to learn to dance the elegant foxtrot, the romantic waltz, some sexy tango, a sensuous rumba, a smoking hot cha cha cha and a special bonus....a little club style dancing, sizzling salsa on 2 or west coast swing! I will be dancing around the room the very first night!

We are in the East Village. Join the Fun on select Fridays from 8:00pm to 10:00pm. It's a terrific class followed by hanging out and practicing with us party style. No partner is necessary but feel free to bring your mate or your friends. Next class and party October 2017. Elegant Foxtrot and Sexy West Coast Swing.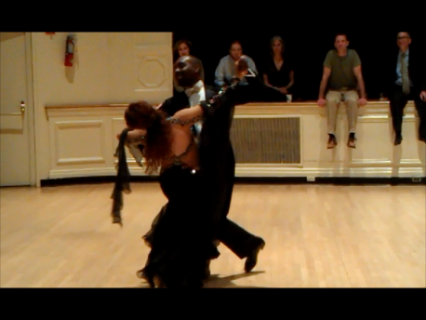 The Ballroom and Latin Workshop at 11:00am This is our Signature Class! It's 90 minutes.
I want to be part of your innovative Ballroom Workshop. I want a Ballroom Barre, technique exercises, medalist style amalgamations, brain tickling American and International Style compare and contrast challenges and some social dance application time! Bring on the quality! I glide, drive and rotate for 4 one and one half hour sessions once a week for a month. The dances are Quickstep, Foxtrot, Waltz, VW and International Tango.

Please Note: The pre-registration rate for this course is 90.00. If you register at the door, the drop in rate applies at 35.00 per person per class.


The Vogel Va..Va...rooooomm Sizzlin (Name Your Dance Style Here) Special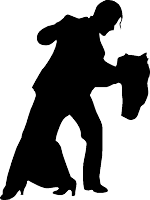 The Vogel Va-Va- rrroooooooom Pro Rata Special for Savvy New York Couples on the go. Its named for the in the know man who proposed it. Its smart, its sexy , and...its secret..shhhhhh.... and.... its customized just for you .Get the New York Salsa on Two or Any Dance Style of Your Choice Couples Experience... in a way.. that fits your busy schedules and your budget ... call for details. Just because you don't see it listed ...doesn't mean we don't offer it. Dance your way today.
PSssssttttt...this price changes for each custom package.
Event Deposit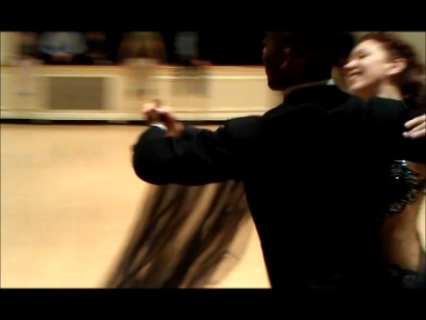 Yes! I want to get started on my Studio Q'dance Secret Special Event!

Psst! If you have been invited to use this link you have received a secret special vendor agreement and are in- on- the- inside.... so you know what to do. We are thrilled to be dancing with you! Let the art making begin!








West Coast Swing with Brett and Ksenia!
90 minutes of Wild Connection!

Always wanted to learn West Coast? This is your chance! All the basic patterns...even a whip... with yummy technique and tricks of the trade so you can get out social dancing right away. West Coast Swing is now serious fun at Q'dance. Click here now to see our teacher's biographies and some vids of the work. Then register...because after you see the dancing, we know you will want to be in class. Next Workshop TBD. Sign up for our email news letter below so you won't miss it!