Studio Q'dance Rocks Manhattan!
Start enjoying
cool classes
for a cool price today! Try Our Introductory Offer!
Introductory Offer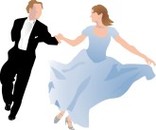 First time at Q'dance? This is the deal for you!
Try one hour of each of our beginner group dance classes. The Elegant Ballroom Sampler, The Wild and Woolly West Coast Swing and our Sizzlin NY Salsa on 2. Then take a half hour private lesson in your favorite style. Its a great way to kick off your Q'dance training!
Why Q'dance?

We're a boutique dance studio offering high level private lesson style instruction in a group dance party atmosphere. We pride ourselves on customer service and retention. Our students learn to dance well as fast as possible and have fun in the process. We offer a non-competitive, inclusive environment where beginners work hard but feel comfortable, especially in mixed level classes where an additional instructor is often available to help new dancers join the fun. We take our students out social dancing, dance with them and help them use the skills they are learning in class.
To register online now for April,
click on
Join the Fun!
or click here to check out our
group class schedule.
HOURS UPDATE
Q'dance is open from 5:30pm to 10:30pm Monday through Friday for private or group private dance lessons by appointment. Please call us to arrange daytime or Saturday services. We are closed on Sundays. Group Classes are held Thursday through Saturday in four week cycles. New students are welcome anytime but it is important to note that basic material is presented or reviewed at the beginning of each month.