Studio Q'dance Rocks Manhattan!
Check Out Our Newest Laurels!


You probably already know that Our Ballroom Sampler class won a Coursehorse Student's Choice Award for 2016 selecting us as the highest rated partner dance class in NYC! We were thrilled with all the awesome people who came throughout 2015 and made our dance party style instruction so much serious fun!
NOW, the whole studio is in the news and we celebrate our regulars; the awesome people who commit consistently to our diverse community. These laurels belong to you. Q'dancers live the best practices in dance each week. Want to see what all the fuss is about?
Click here
now to join us in Ballroom Sampler Class on Friday March 31st, 2017 from 8pm to 10pm. Get ready for colored lights!
---
Not yet a part of the Q'dance family? Start enjoying cool classes in a cool neighborhood at a cool price! Check out our Introductory Offer below.


Introductory Offer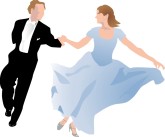 First time at Q'dance? This is the deal for you! A private lesson to teach you the format of our Ballroom Workshop Class and a whole month of Ballroom Workshop Class.

Its a great way to kick off your Q'dance training!

Just 99.00 per person and no partner is necessary but if you sign up with a partner and take your private lesson together, you both get to take two privates instead of doing one lesson alone...this deal can't be beat and its a Q'dance website exclusive. We promise, you won't find it listed on any other site.



Why Q'dance?

We're a boutique dance studio offering high level private lesson style instruction in a group dance party atmosphere. We pride ourselves on customer service and retention. Our students learn to dance well as fast as possible and have fun in the process. We offer a non-competitive, inclusive, diverse environment where beginners work hard but feel comfortable, especially in our signature ballroom workshop class which is a mixed level class by design. An additional instructor is available to help new dancers join the fun. We take our students out social dancing, dance with them and help them use the skills they are learning in class. To register
online
now,
click on
Join the Fun!
or click here to check out our workshop
schedule.
Group Class News

Our Signature Class Ballroom Workshop is registering now. Ballroom Workshop is always at 11am in Studio 3G at 440 studios. Our March session dates are March 11th, March 18th, March 25th and April 1st. We will be reviewing International Tango, moving on in Slow Waltz and perfecting our Fast Waltz. In April, we will go back to International Foxtrot and in May its Quickstep again. This International Standard Workshop covers Waltz, Foxtrot, Quickstep, Tango and Viennese Waltz and is an ongoing exploration of the technique and the principles of all 5 dances. Join us on Saturdays at 11:00am in Room 3G at 440 Studios. 440 Studios is located at 440 Lafayette Street at Astor Place on the 3rd floor.

​HOURS UPDATE
Q'dance
schedules private or group private dance lessons by appointment only. We are closed on Sundays. Ballroom Workshop is held on Saturdays in four week cycles. New students are welcome anytime. Please join us.